I will post about Easter here sometime. Right now though, I needed a little color and green and happiness from these pictures. It's snowing here. I know.
Monday I took the kids over to my step mom's parents house. That would be the easiest way to say that I think. I was thinking of writing my dad's-wife's-parent's, or my kid's- great grandparents in-laws. Wait, I don't think that's right. Whatev, you get what I am saying right? So many options. They have a beautiful garden, house, yard. Lots of space to run and frolic. Not to mention it was a BEAUTIFUL day!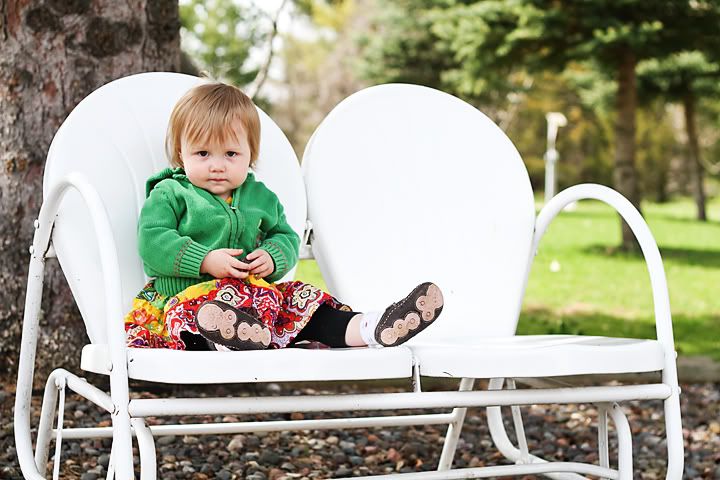 She definintely has red in her hair, but I do think it is a little exagerated in some of these pictures. Don't get too excited mom. :)
All Ada really wanted to do was hang out with the puppies. She is very cautious of these puppies and I think she took advantage of the fact they were tied up. She could be close and look at them, with out being kissed to death.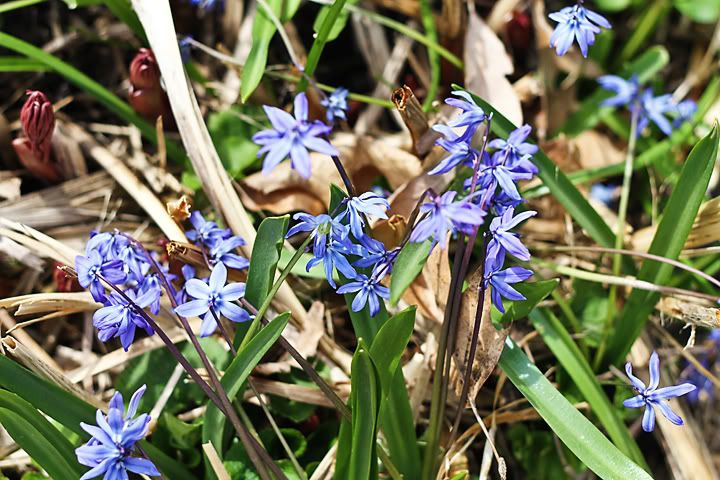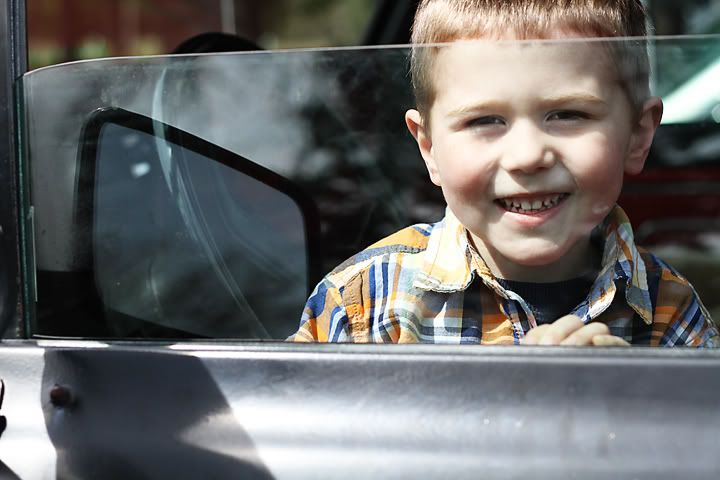 And we come to James' new favorite place. Inside Pappy's new truck.