Oh, it's coming! I can smell the grass, hear the birds, feel the breeze, and taste the delicious food from the grill. Yipee! The high today is in the 80's! It feels so good to be sitting here with the door open. This last weekend we were really able to get out and play/work. We were able to get a lot done on the yard. Boy does a nice looking yard make a difference.
We grilled steak for steak fajitas and it was wonderous! For anyone who hasn't seen Caleb in a while, he clearly looks different. We have been on this weight loss journey since January and he has lost 50 lbs!! I suck. Kind of fell off the wagon a few weeks ago. Just need to get my butt back in gear!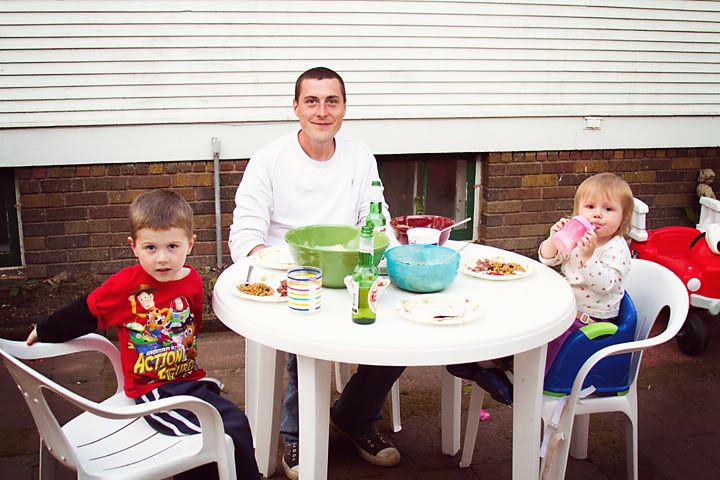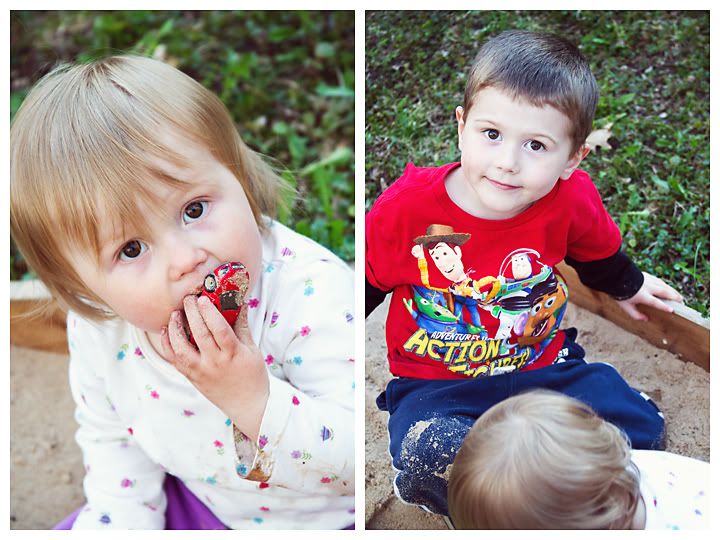 Ada would not stop eating the sand. Gross. I would stand right by her telling her no, she would look me right in the eye, and in slow motion, bring the car right up to her mouth and take a big lick. I don't understand that. I mean it can't taste good can it? James is the happiest boy in the world when he is outside. He likes to help his daddy work and is pretty good at it. Sweet little guy.