I had a birthday a couple days ago. I am not exactly sure how I feel about it. I know I am not old. I am starting to slowly creep towards 30 though. Remember when I was talking about the awkward ages of kids
in this post
? Yeah, well I am realizing we are always in some sort of akward stage in our life. Right now, I am in this fun stage of pimples and wrinkles. I think I would take another wrinkle or 2 to get rid of this 16 year old boy face. I mean come on! I think Proactiv is in my future...it worked for Justin Beiber and all of those other celebs, it would surely work on me, right? Not sure why my face can't look like Ada's. Too bad she is too young to truly appreciate her smooth skin.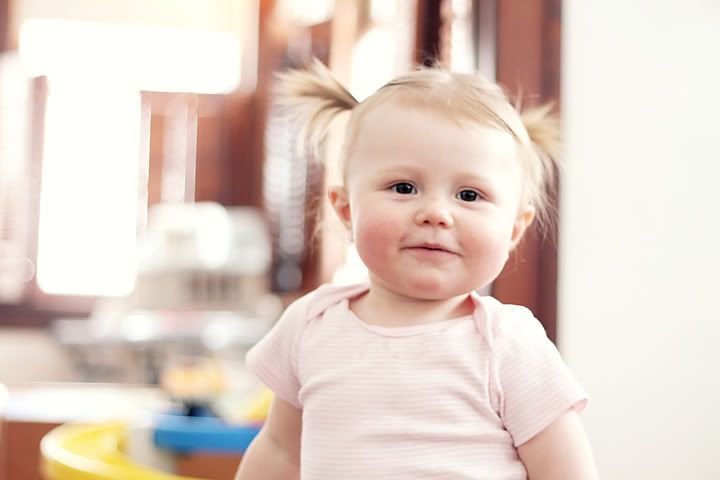 Check out the piggies!!! On my birthday my dad and his wifey Vicki came over and cooked us a yummy breakfast. Such a lovely way to wake up. I can't say it enough how happy I am to have them back. The rest of the day was filled with lounging in our jammies and I even snuck a nap in. Happy Birthday to me! My stepmama Vicki is owner of
Poised with Serenity Massage
. She is amazing. I am not sure how many of you have had a full body massage, but it isn't just a really good back rub. I urge you all to get one, and if you live in the are you better get one from her! :) This might sound really cheesy or something, but as I was laying there getting my massage and going somewhere far away, all I could think of was the art of it. I actually felt like a piece of art being worked on like a sculpture or something. That might sound weird, but it was really cool. I am not sure if all massages are like this, but hers definitely are. Do it.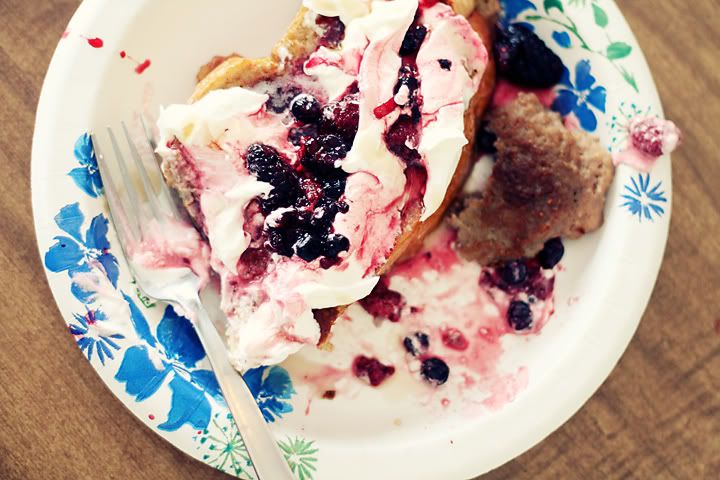 Messy yummy.
This made my birthday right here!