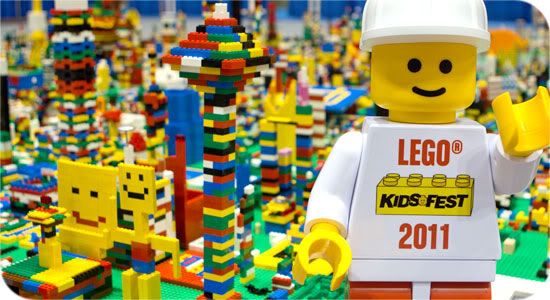 < br >
The majority of James' play is spent snapping together different colored LEGOs. He makes cars, houses, construction sites, and seriously so many other things that he comes up with in his little head. I love this so much. He is using his creativity and a lot of other skills to play with these Legos. It's just fun. I love Legos.
I am SO excited to be able to take him to this years
LEGO KidsFest
. It's coming to our area (Twin Cities) May 20th-22nd.
Straight from the
LEGO KidsFest website
:
"LEGO KidsFest brings all of the creative hands-on, minds-on fun of LEGO building and experiences together in one activity- and entertainment-packed family event for children of all ages and builders of all skills and interests."
There is so much to do. I am so excited to see James' reaction. And Ada's too. They have a whole DUPLO building area as well for the younger kids and I know Ada will love it. She tries so hard to play LEGOs with James and gets really mad when we won't let her. There is a whole list of some of the
activities on the website
. They include a model museum, activity theater, construction zones, and much more. I am excited for the retail store. James' birthday is just around the corner and that is all he is asking for is LEGOs. I am sure the retail store will have a wider variety of LEGO sets than any other store around here.
Tickets are on on sale now!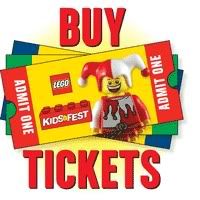 Oh, I should also add that I will be giving away 2 tickets in the next few weeks, so stay tuned for that!!