Oh man did we have a great night! James has been asking everyday for the past couple weeks if today is the day we are going to "Lego Fest." Finally today, I was able to answer him with a big fat YES! There was so much to do and see. I really loved how much space there was. Even though there was a significant amount of people, it never felt crowded. I am pretty sure James was in some sort of shock when we walked in. Wide eyes the whole time.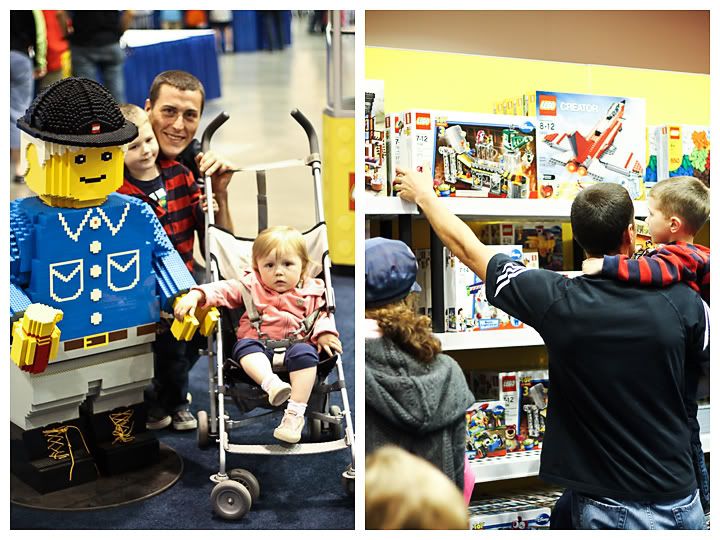 We walked around at first before we dove into the activities. James had a blast the whole night, but I think he about lost it when he realized he was going to be able to bring some Legos home to play with too. We bought a few things from the Lego store they had there. It was really great they had the store, so much more than you can get at any store around here. Ada had a fun time just looking around and watching people. Until we got to the Duplo station, she was the happiest camper in the place. There is seriously something for everyone.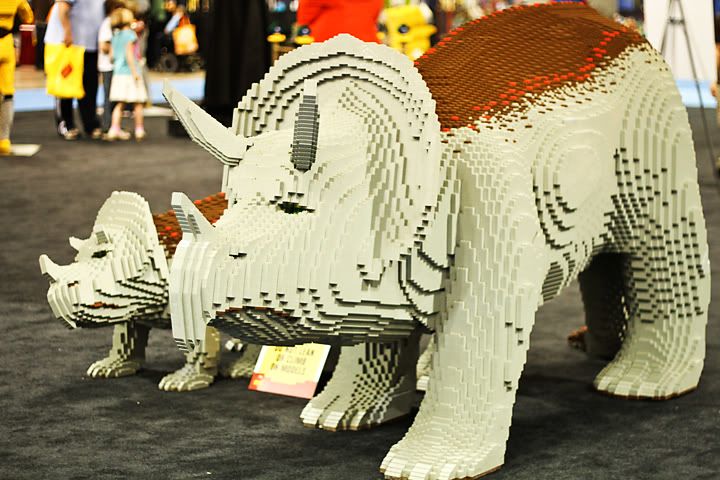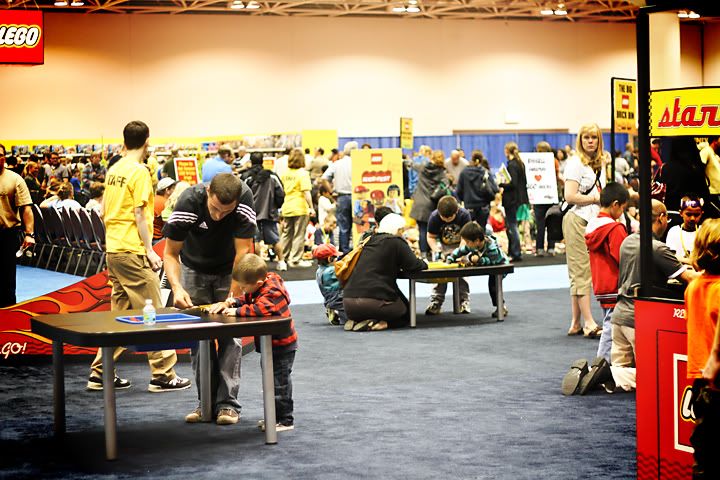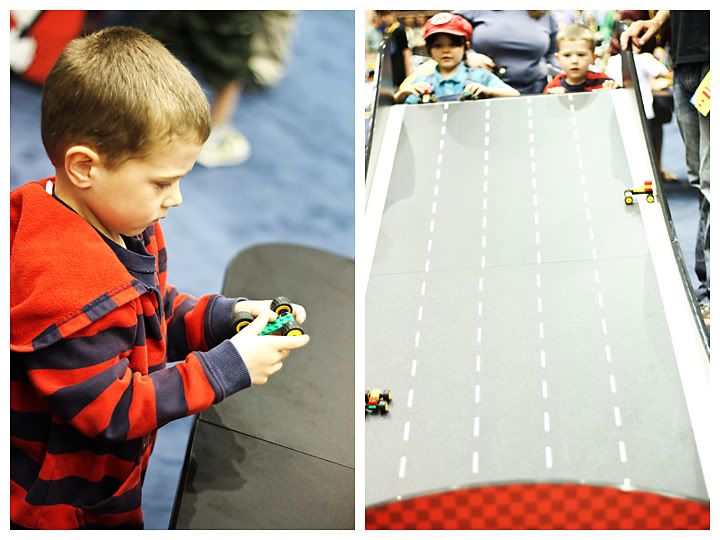 James had a lot of fun at the little racing area. He built his own car and then raced it down one of the many ramps they had.
I thought our pile of legos was massive! This is insane. And no, that is not me in the upper left corner. LOL. I had to take a double take. HA HA!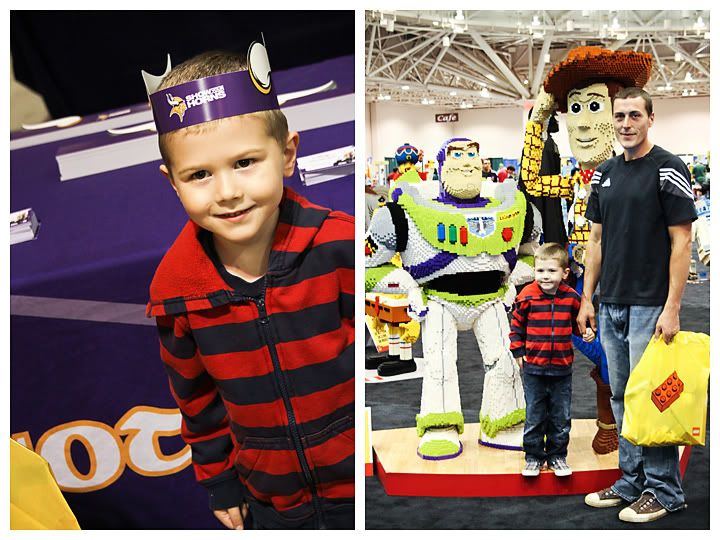 There was a Vikings booth there. We were walking towards it and Caleb says, "I am signing up for whatever they are offering, even if it costs something."
"Wow, that's a real fan!" I replied.
We get up to it and the first thing we saw was sign up for the breast cancer walk. I told him to sign up. I should have made him! There was also a drawing for an autographed football.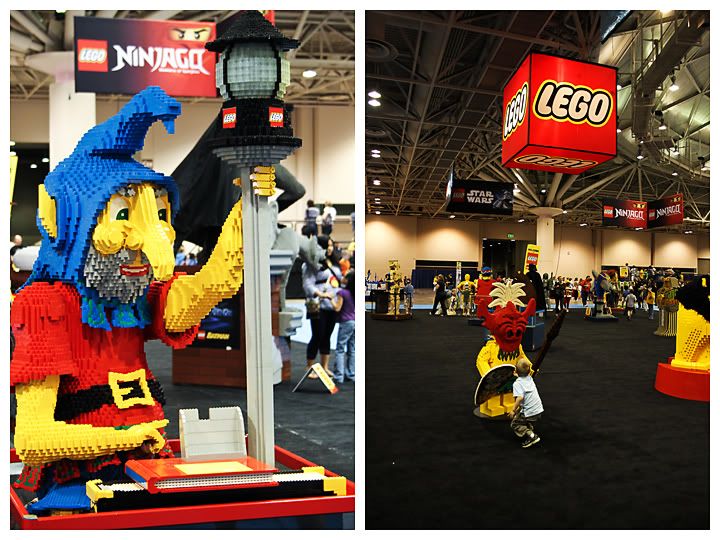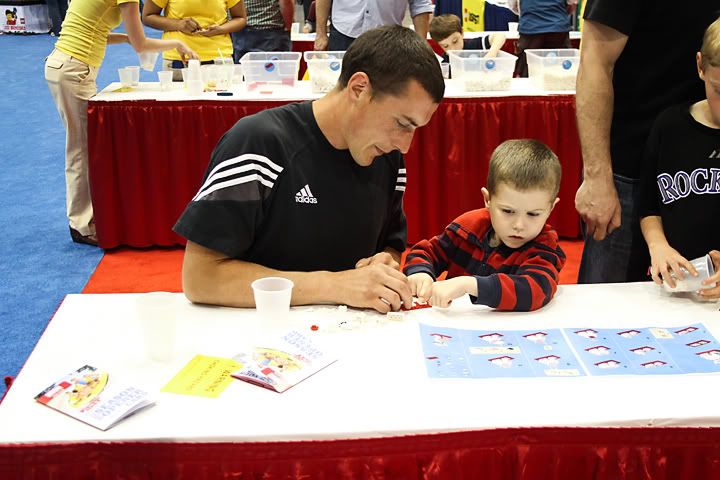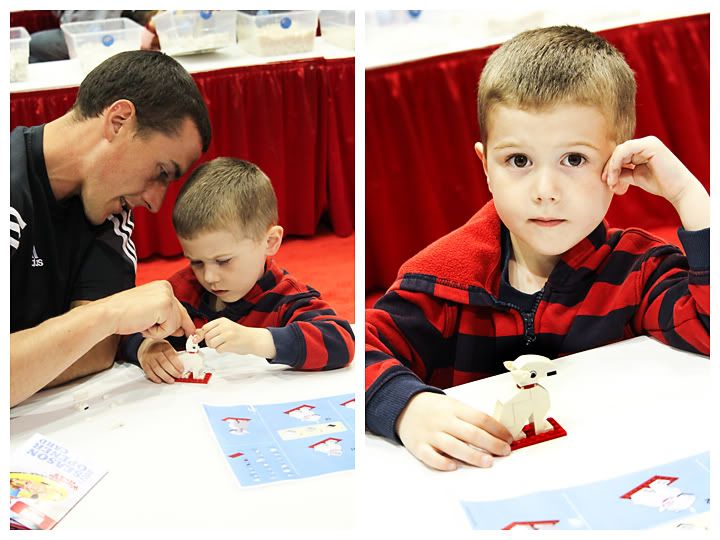 I am wishing I would have taken more pictures of some of the other activities. There is WAY more than what I am showing in these pictures. Seriously, if you are looking for something to do this weekend, I highly recommend going to LEGO KidsFest. I would go to this on a beautiful day, but since it is supposed to rain all weekend makes it an even better idea! You can
buy tickets on the website
or when you get there! I would probably buy them online in case they sell out! Have fun! We did!