Bad mommy. Bad bad mommy. My summer has been pretty crazy. In a good way though! Lots and lots of photo stuff and lots of friends and family. I am going to try to start where I left off and catch up. I have been pretty bad and taking pics of my own kids lately, need to remember to do that!
My mommy came just about a month ago. It was so nice having them around, the kids loved it. Of course, when I was hoping for the most perfect weather ever to try to persuade them more to move home, the weather was pretty much crap the whole time they were here. Raining, cold, if it wasn't cold it was super humid. I mean come on, Mother Nature was not working with me on that one.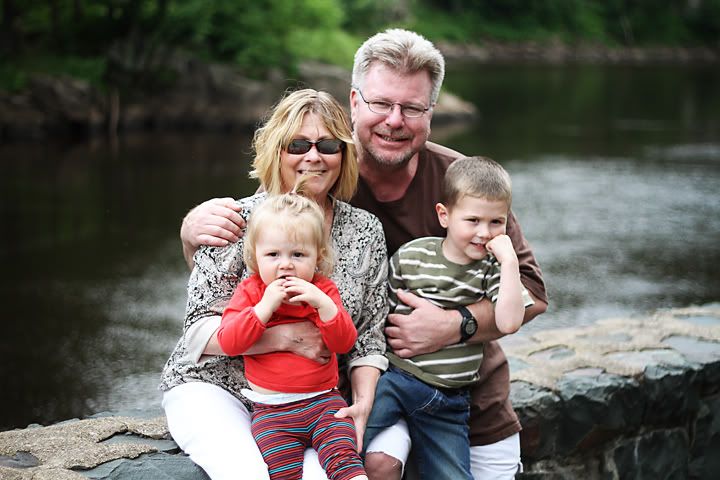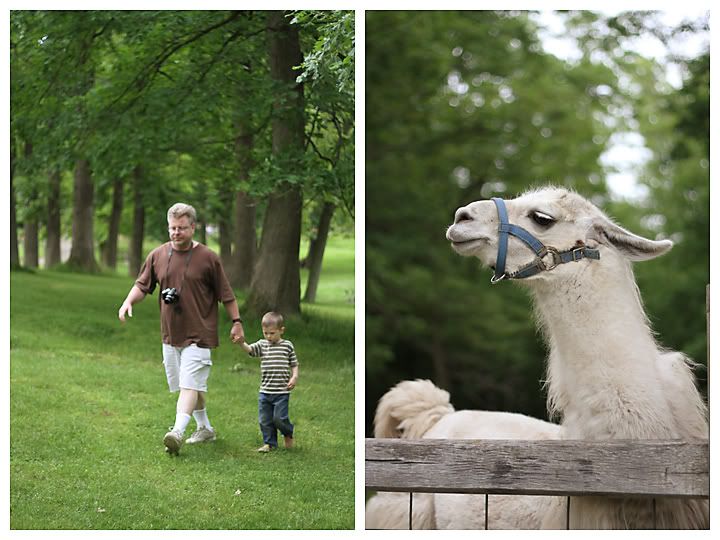 Even though the weather could have been better, we pretended like it was all fine and dandy. We still got out and did some fun things. We went over to Fawn-Doe-Rosa, which was Ada's first time.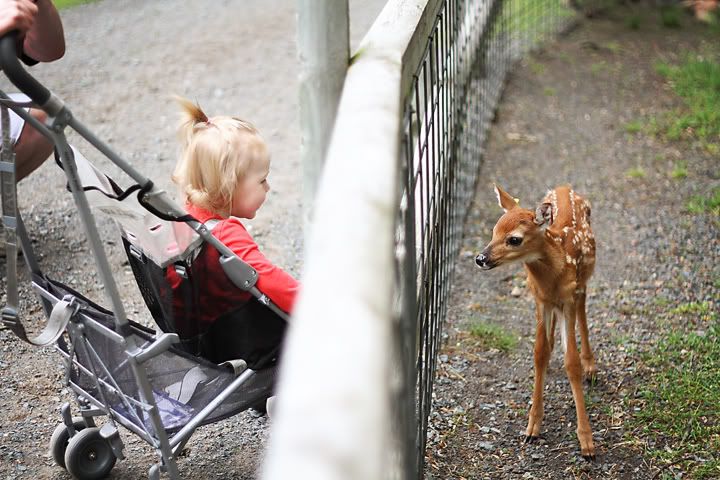 I had a wedding on that Saturday. My mom and Bruce went up to my Aunt's cabin that day and our little family unit went up Sunday (Father's Day). On our way up we hit up this little go-cart place we have stopped at quite a few times before.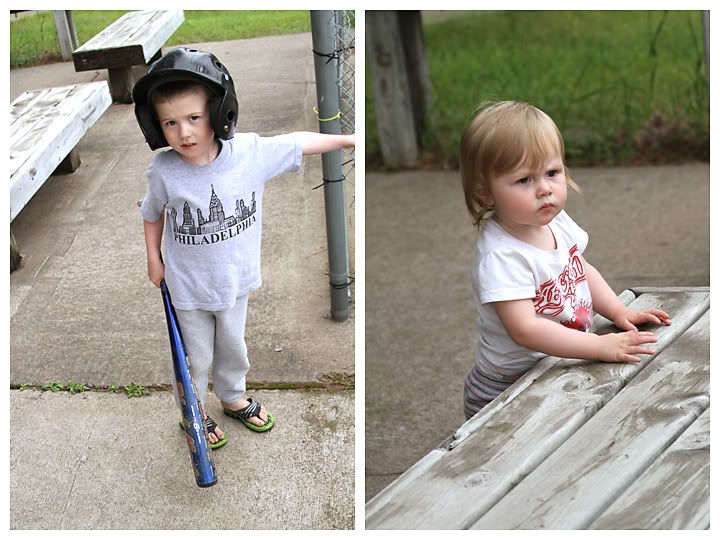 My aunt's cabin is such a nice get away.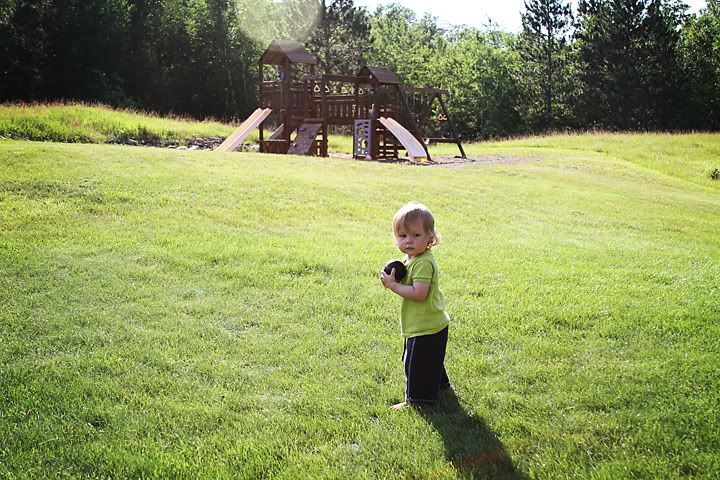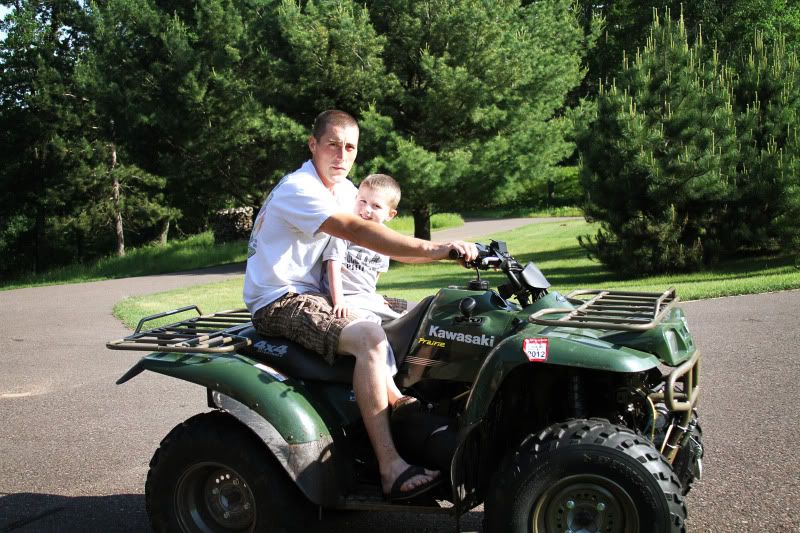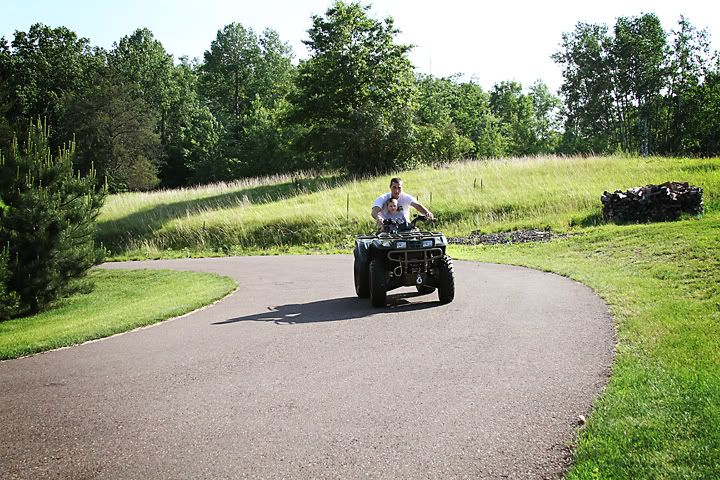 That Monday was my little big boy's 4th birthday! I have a 4 year old! I remember not too long after James was born trying to imagine having an older child. One that talked and walked and ate real food. It seemed so far off at the time. It was so unimaginable. That time is here now, I have this amazing child. He knows so much and he surprises me every day. I feel like the luckiest person in the world with these two beautiful, healthy children.
On his birthday, we did a little fishing in the morning off the dock.
Ate a little lunch, then the boys took James out on the boat to fish for a while. My mom, Ada, and I set up a little surprise party while they were out.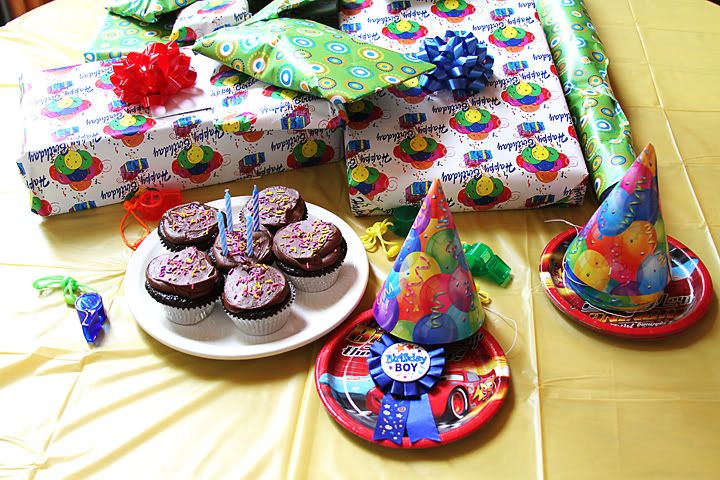 Ahhh, his little surprised face was so priceless. He knew it was his birthday, but he was so so surprised for the little party.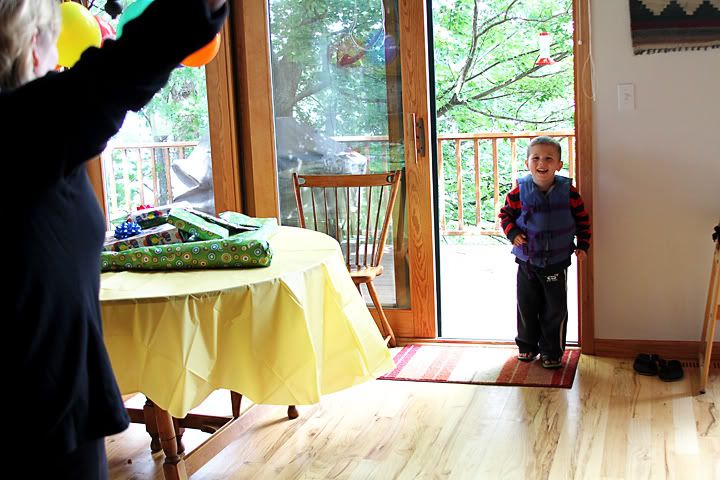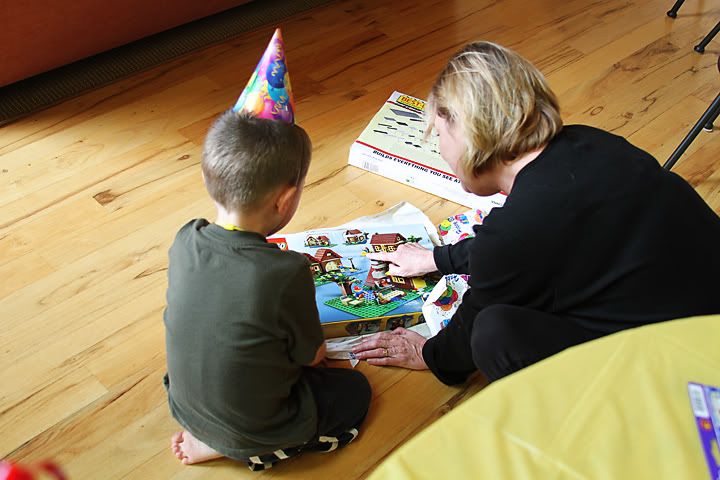 The cabin time came and went way too quickly. Soon it was the day we had to drive to the airport. This also happened to have been the most beautiful day out of the whole trip, of course.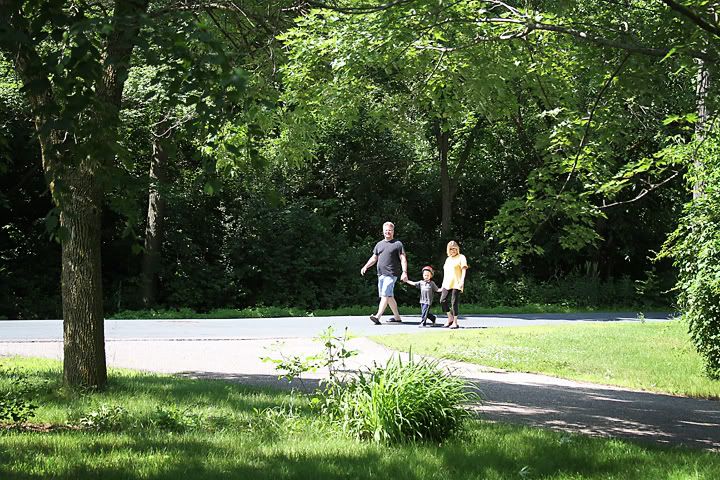 Hopefully they will be back real soon, and hopefully there won't be a driving them to the airport!!! My fingers are crossed.