James' current obsession is Legos. Anything Legos. It was only apropriate to throw a little Lego twist into his birthday party. We all had a great time with wonderful family and friends. We are so lucky.
The little Lego gift bags, full of fun and yummy things.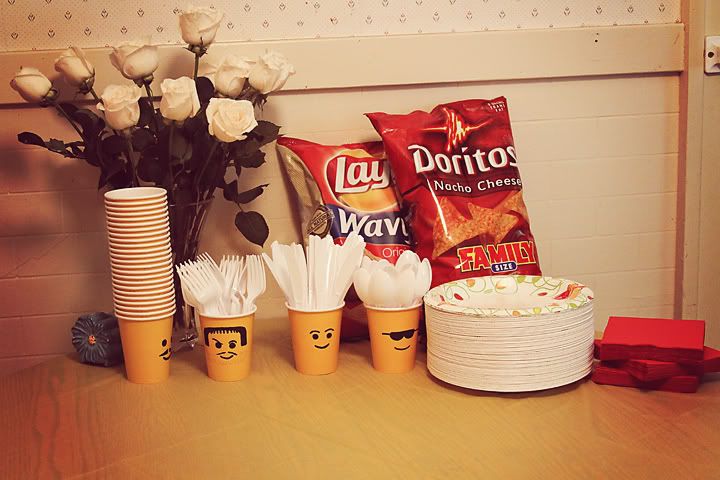 Lego guy cups, made by yours truly. I wish I would have taken a picture of all of the cups, they were all different guys.