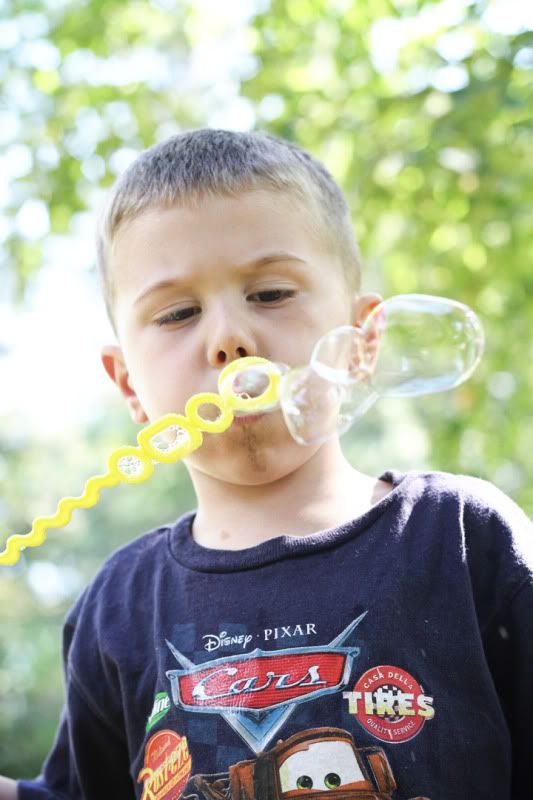 These pictures are life. They are the everyday. I am not kicking toys to the side to get a good picture to post on Facebook or (rarely) my blog. Play clothes, faces full of dirt from a hard day of play, soap residue covering, well, everything from blowing bubbles until our eyes pop out. Little girls hair NOT neatly tied back by with a clip or pony. It's life. Why lie about it? I was looking at the pics as I uploaded them to my computer.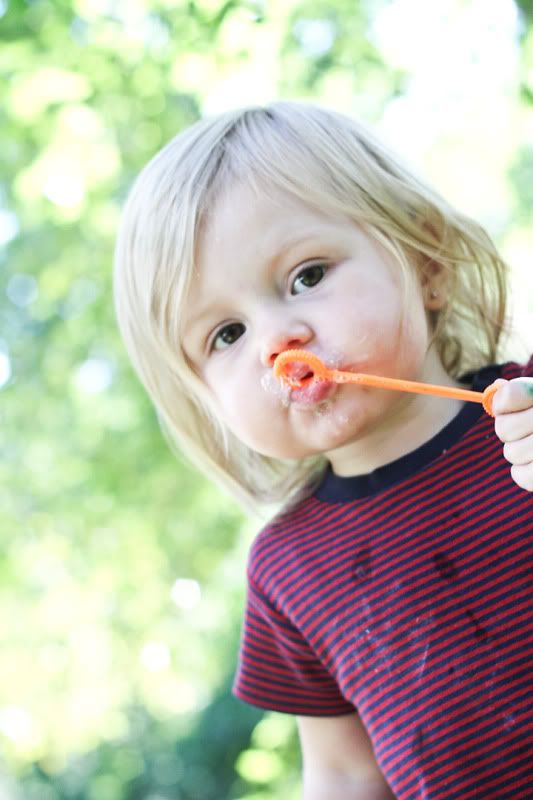 Maybe I can edit this one? The photographer in me comes out. Not that it ever goes away. Ohhh look at how dirty they look.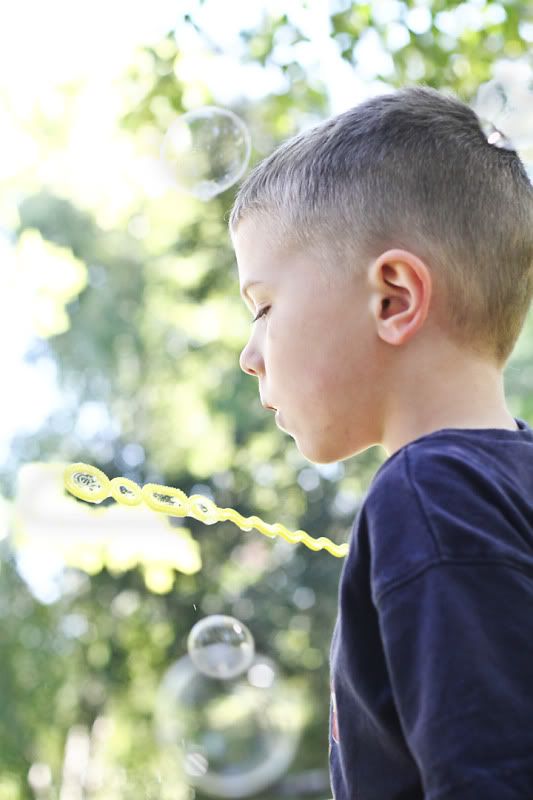 Isn't that what pictures are all about? Capturing TIME. Yes, CAPTURING TIME! That is how they looked at that particular point. And you bet your socks off that is how I want to remember it. Real. Not doctored, edited, spiffed up.
My babies. Bubble lips. Dirty feet. Discovering, learning, being. At this moment. And I get to keep that forever.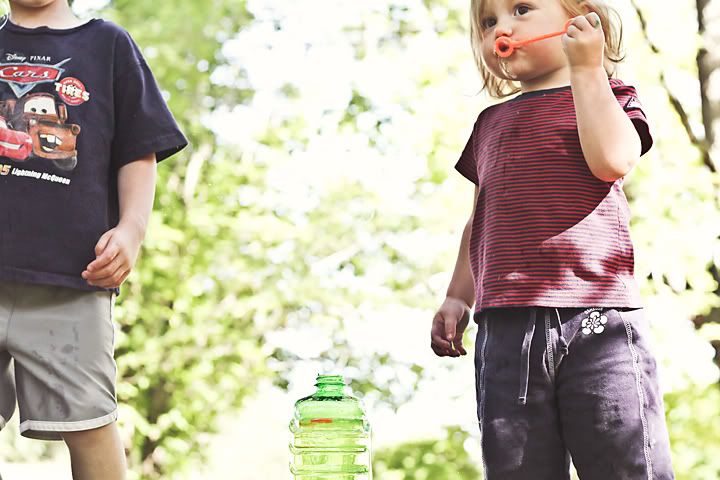 Yep, I will be that crazy lady in 50 years with all of the photo albums and hundreds of pictures on the walls. I won't deny it either.
Take more pictures. There isn't such a thing as too many pictures.