I had one of those days yesterday. It was perfect.
I had 2 photo sessions the first half of the day, picked up Subway, came home and ate, and away we went.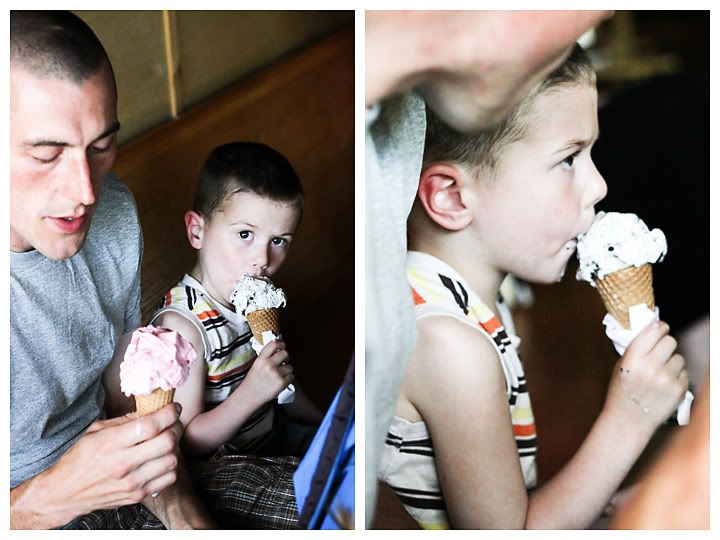 This wasn't planned, it just happened. I think that added to the wonderfulness of it. We threw the kids in the stroller, strapped them in, grabbed a bag full of just-in-case items and ventured downtown to get some ice cream. Yummo.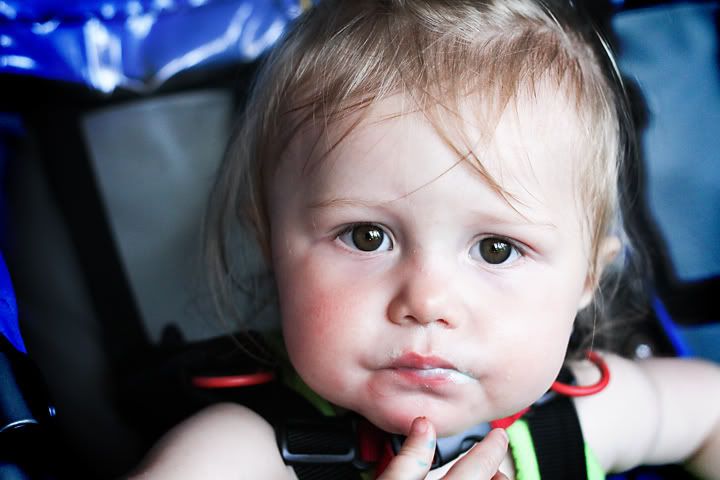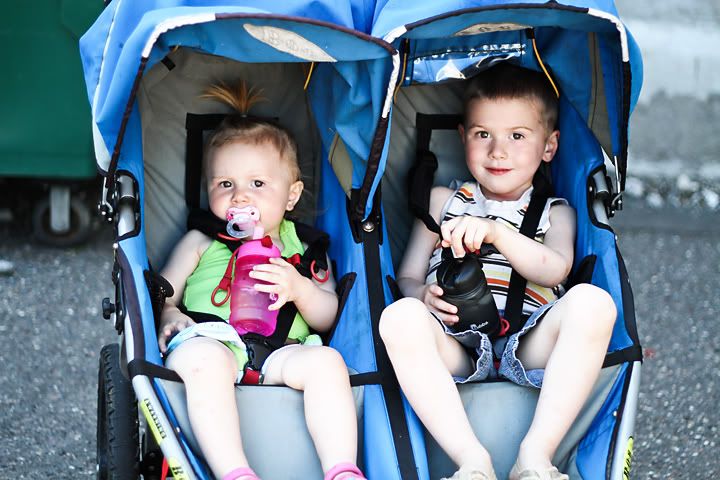 It was such a beautiful day too. It was warm, but not too warm. After ice cream, we walked across the St. Croix River bridge into Wisconsin. We ended up in the Interstate park and kept on a truckin.
This lead us to a beach where some of those just-in-case items came into use. James has been asking and begging every nice day to go to the beach. I really didn't think the water was going to be warm enough, but to our surprise, it was perfect! Being at the beach, we had a little bit of this...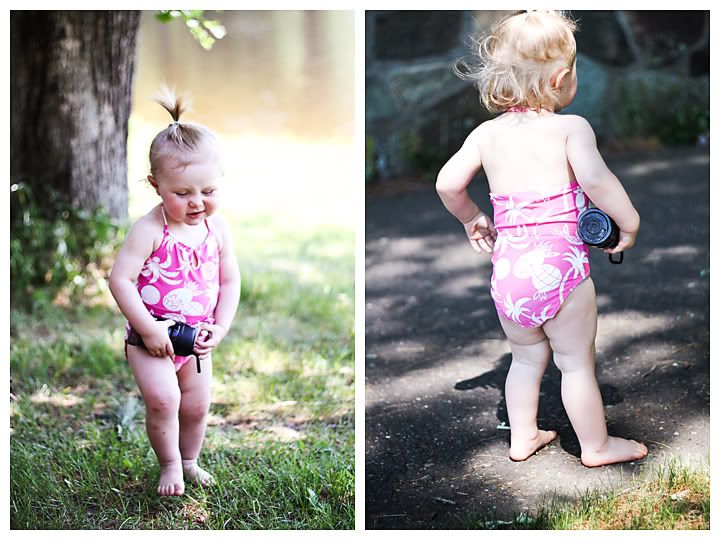 Chubby baby girl swimsuit body. Last summer she wasn't walking yet, so this was her first real experience of walking around and playing in the water. It was a hit for sure.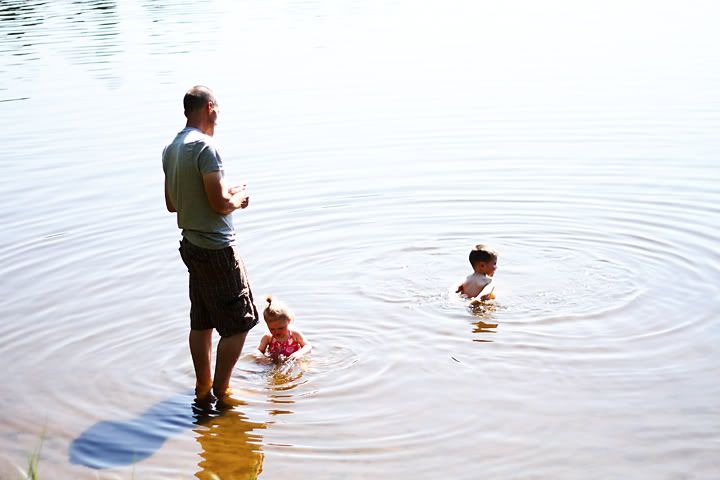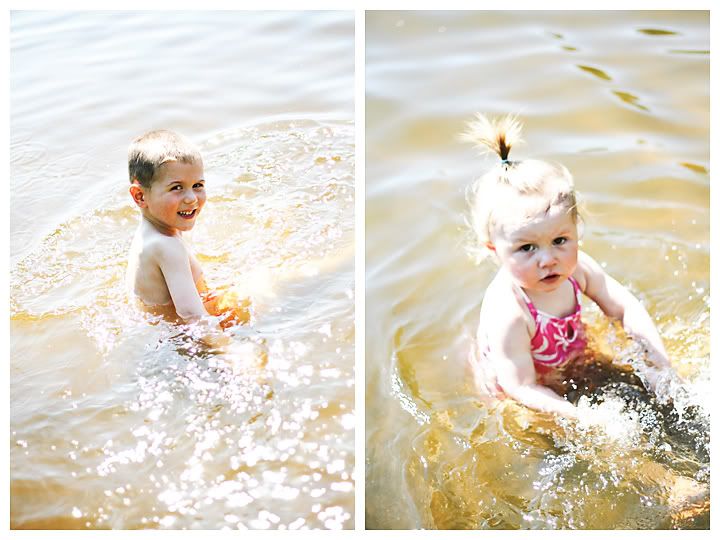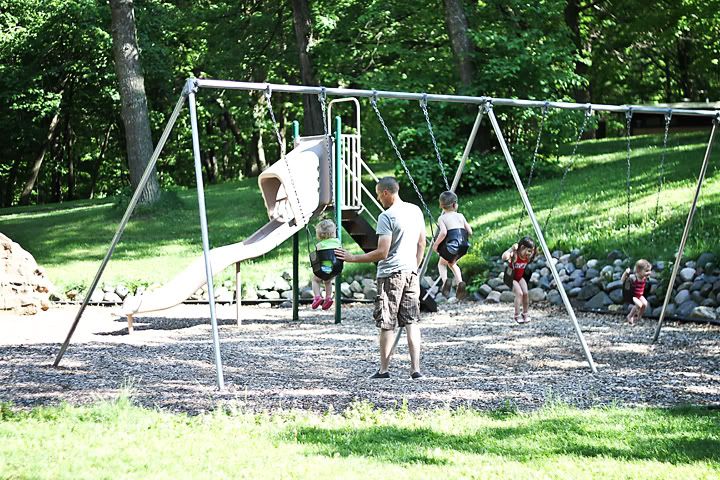 Then to the park for some swings and slides.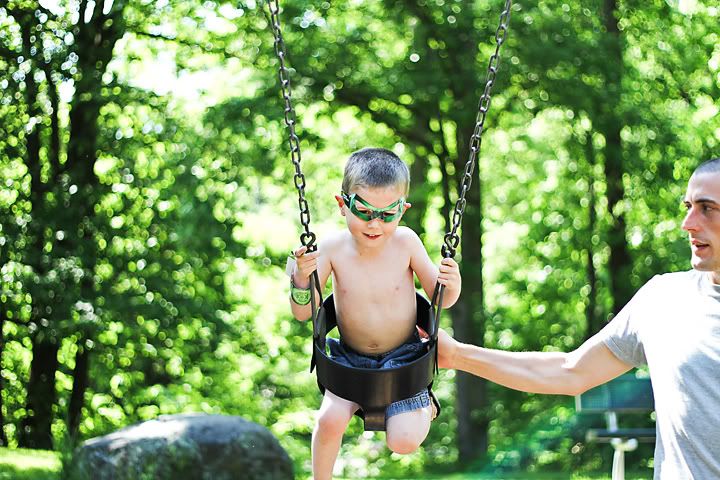 James insisted on wearing this paper mask, ring, and arm cuff most of the day. He did look pretty cool.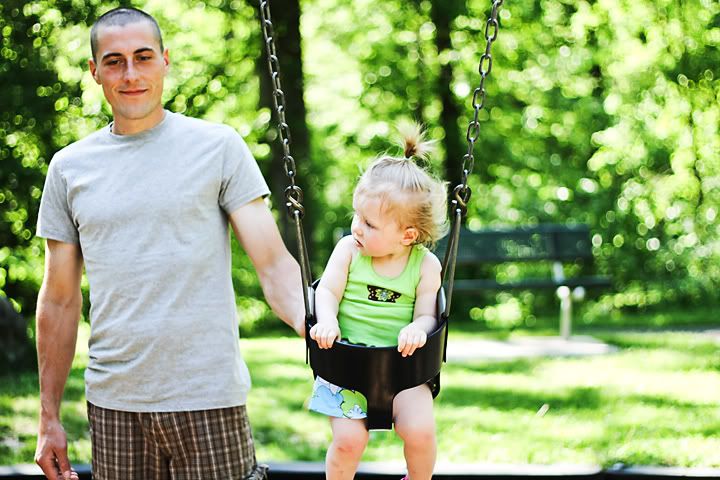 Dinner time! We headed over to the Drive In for some yummy burgers and root beer. It wouldn't have been a fun adventurous day if we didn't find a wood tick on someone. We got really lucky this time and found a deer tick stuck in behind Ada's ear again. I hate them. Gross.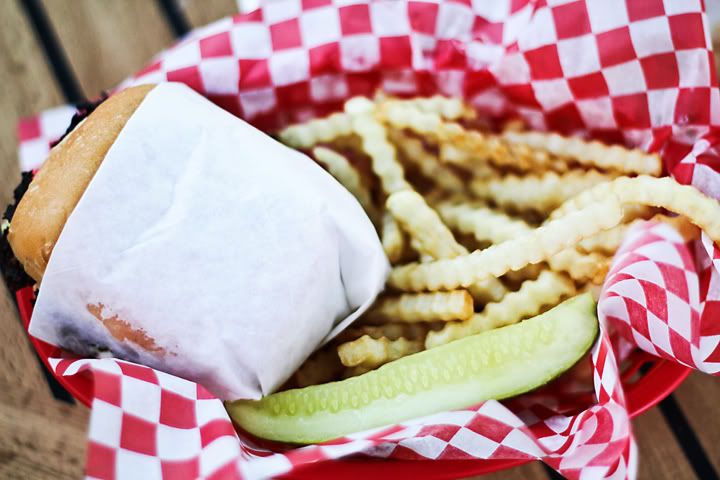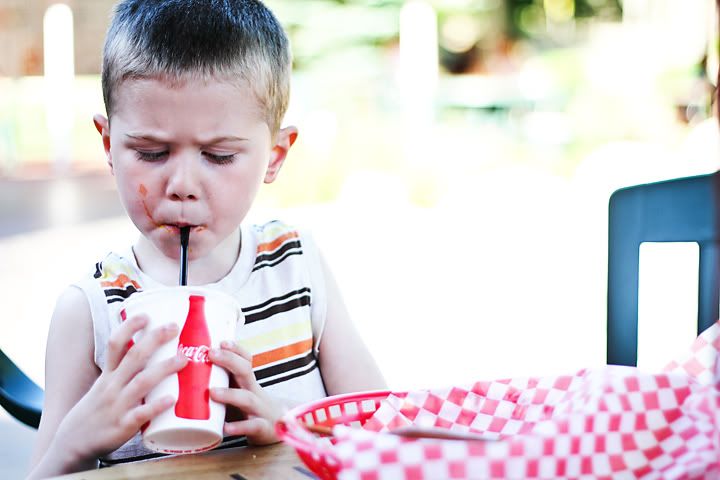 With a full belly we headed home and hung out in the yard a bit, played with the hose and rolled in the grass. I LOVE THIS TIME OF YEAR!!! We ended the day with some warm baths and comfy jammies! LOVE LOVE LOVE!